Tank terminal operator Gadot Belgium recently started working with neighbor DFDS Seaways for the export of chemical products by barge from Ghent to Antwerp. DFDS takes care of the entire route, including container collection, weighing and customs matters.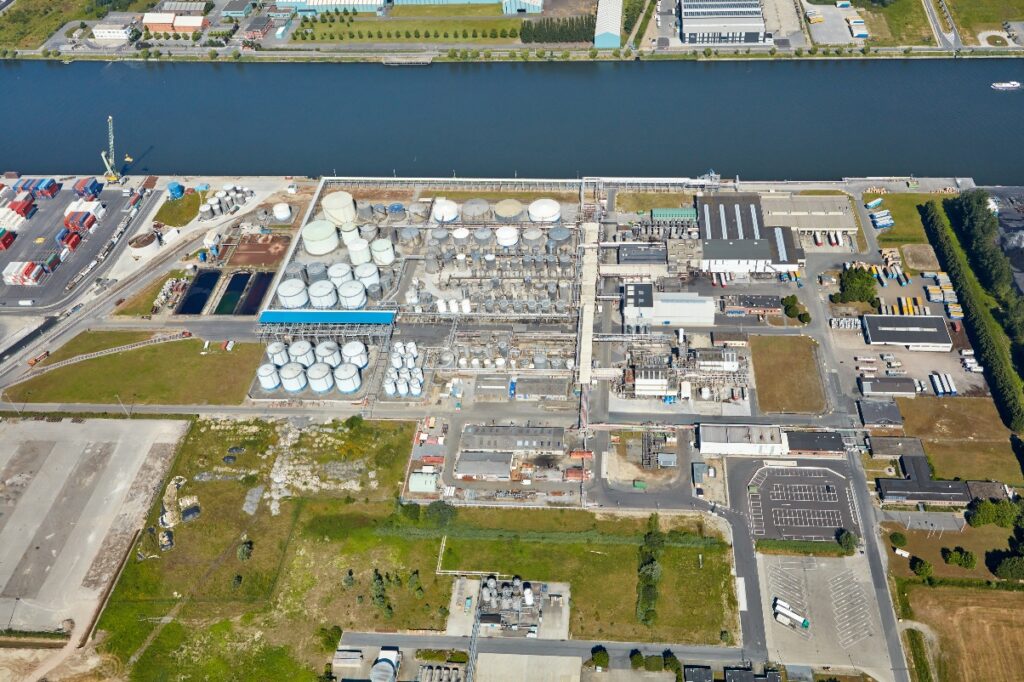 The transport of the containers with chemical products by inland navigation between Ghent and the Port of Antwerp is a first for both DFDS and Gadot. "Because of the proximity,
Gadot and DFDS are neighbors, it is almost logical that they will join forces with us for the barge transport of their export containers. We already had regular sailings from Ghent to Antwerp and Rotterdam for local industry and automotive. For this we chartered We charter a ship from the Dutch company Honkoop Barging. In Antwerp we call at all quays. Gadot is a new client for whom we organized the first deepsea export shipments of chemical products.
We take care of the entire process: from picking up the containers to weighing them and weighing and the customs formalities. The chemical products are in Intermediate Bulk Containers (IBCs) that are loaded into shipping containers. We want to make this a regular traffic", explains Frédéric De Vreese, business development manager at DFDS Seaways.
Onestopshop
Ludwig De Bock, business manager export at Gadot Belgium, part of the Israeli Gadot Group, speaks of a milestone for the company. "This is important for the future. More and more attention is being paid to the ecological footprint. Until now, the export containers went by road. We are in the start-up phase and have had the first delivery of ten containers via inland shipping. We want to expand that further and work with the customers to see how we can generate more and more exports and how we can improve their supply chain and our service to the customers.
Gadot is originally a toll blender, but we also offer chemical filling and packaging capabilities in IBCs. We want to manage the customers' entire supply chain and function as a one-stop shop, also for other companies here in the region," concludes De Bock.